Le attività dello  Wild snowboard Team hanno durata stagionale e vengono svolte durante i weekend e le vacanze scolastiche. Il team permette di praticare uno sport ricco di emozioni all'aria aperta, in un ambiente naturalistico meraviglioso come quello di San Domenico o altri comprensori del VCO  in modo continuativo e appassionante.
We divide the children into groups according to technical level and age groups as it is necessary a gradual growth of both commitments and difficulties.
These are our proposals designed to please children and young people from 5 to 18 years.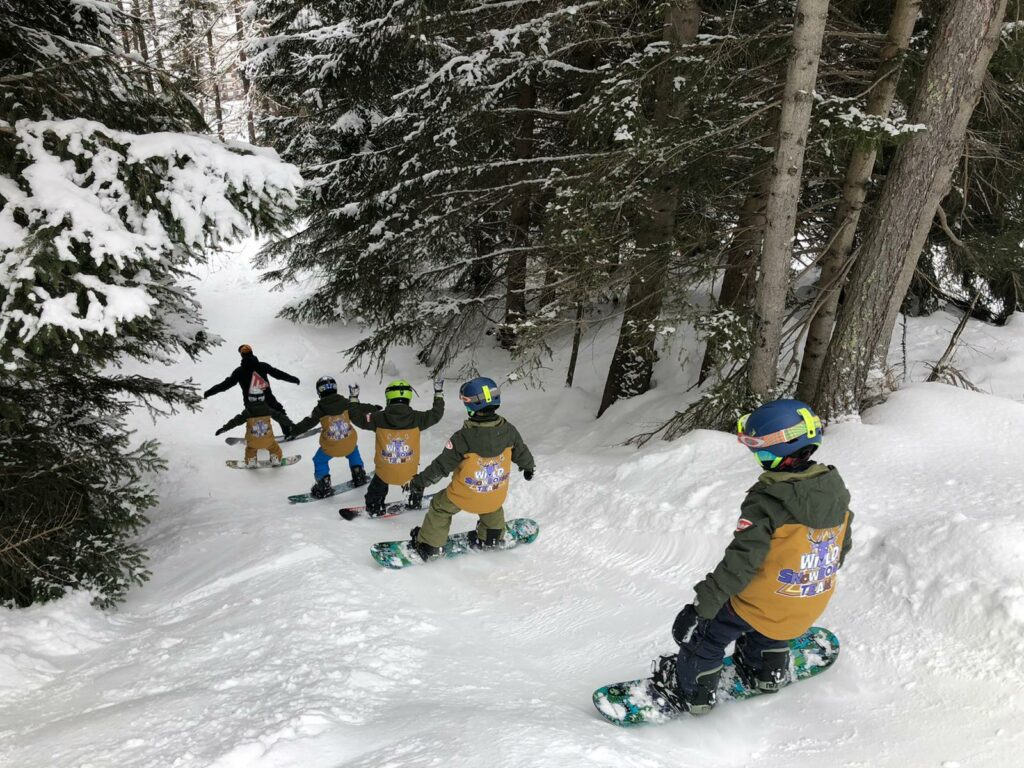 CERBIATTI
DOMENICA 
Tutte le domeniche dal 11/12/2022 al 02/04/2023
10.30 – 13.30
€ 550,00
 5 PUNTE
SABATO
Tutti i sabati dal 10/12/2022 al 01/04/2023 
09.30 – 14.30
€ 800,00
Tessera FISI obbligatoria € 50,00 - Per secondo iscritto nello stesso nucleo famigliare sconto 20%.
*Use of a compulsory helmet up to the age of 18.